Custom length paracord handle.
550 Paracord Cobra Style Weave
Selection of colors available – Black or Orange
2 Steel Tie-Downs
Handcrafted to fit your tailgate specifications – Fitment Measuring Instructions.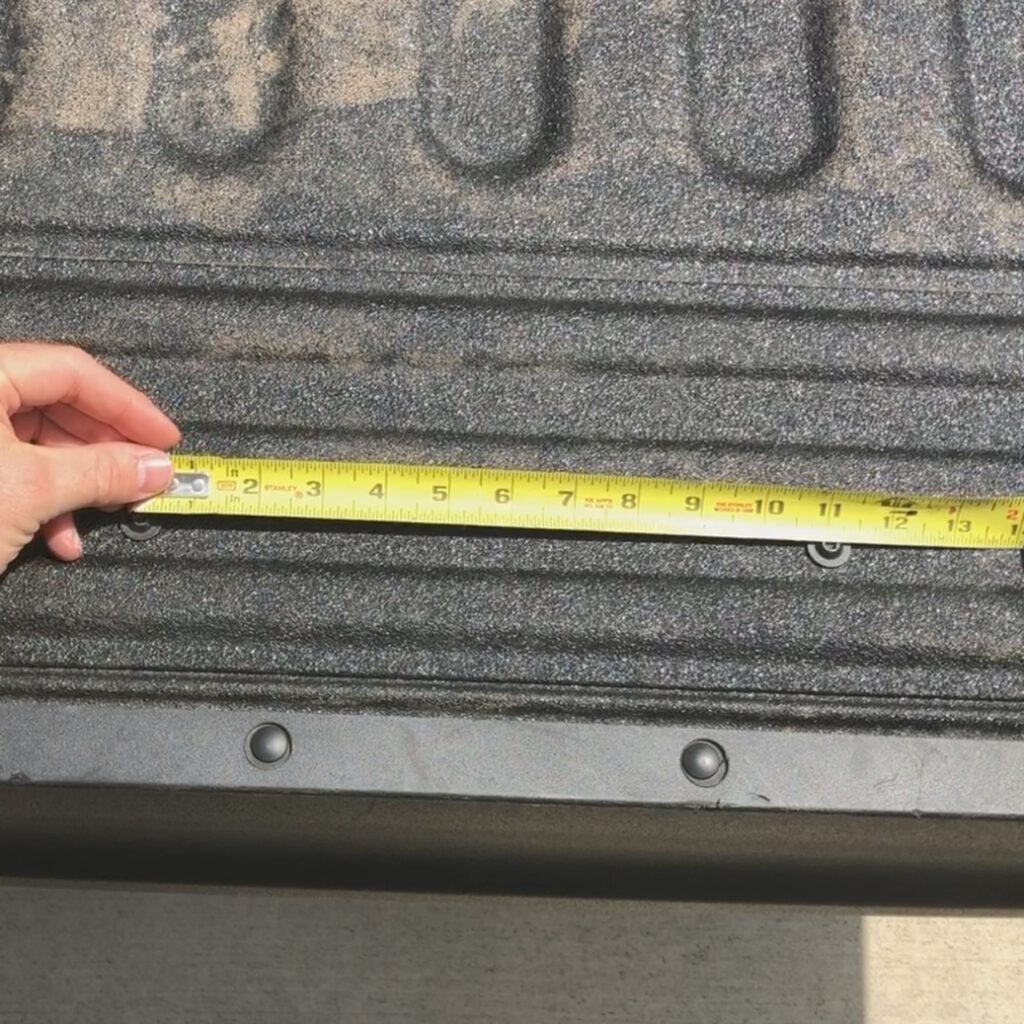 Measure the length between the center of both bolts you want you want your handle mounted to.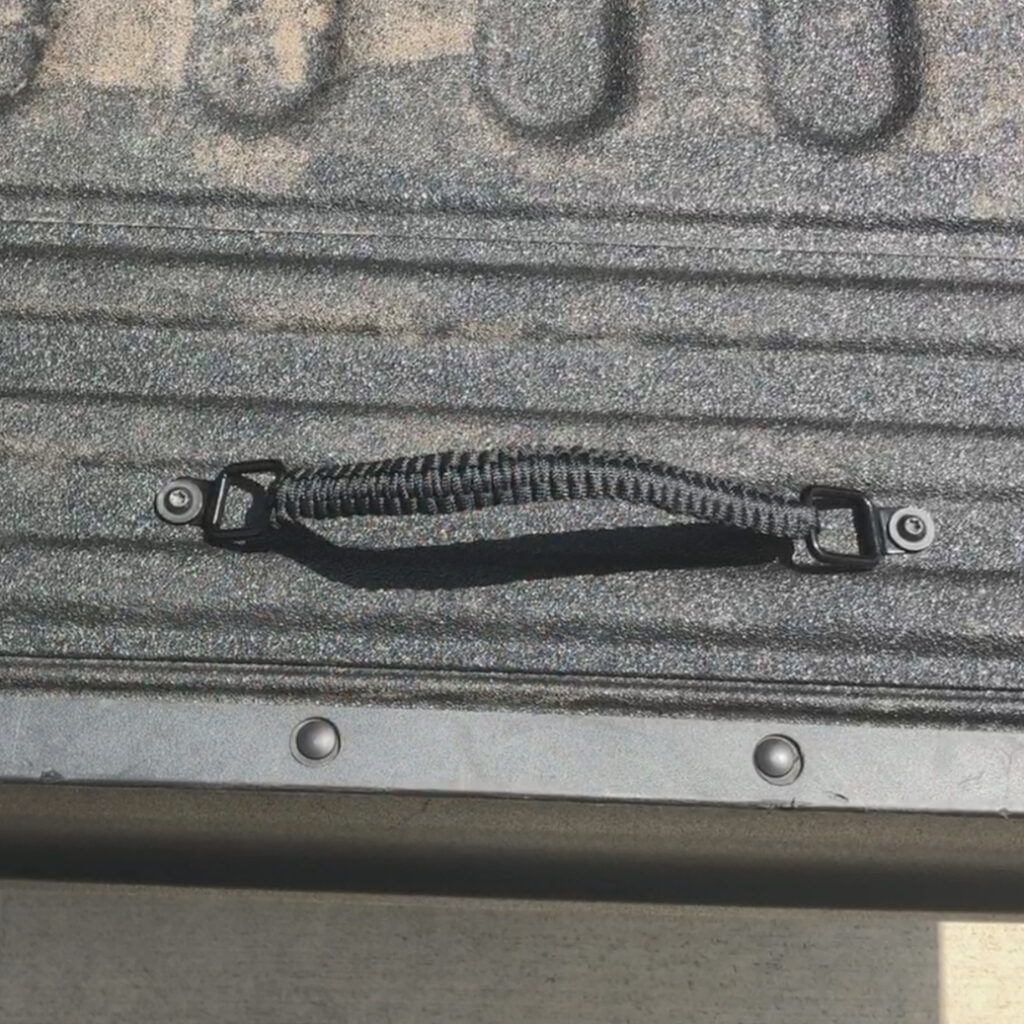 We made these caps with a low profile to cover the access port.  The Rail Cap snaps right in.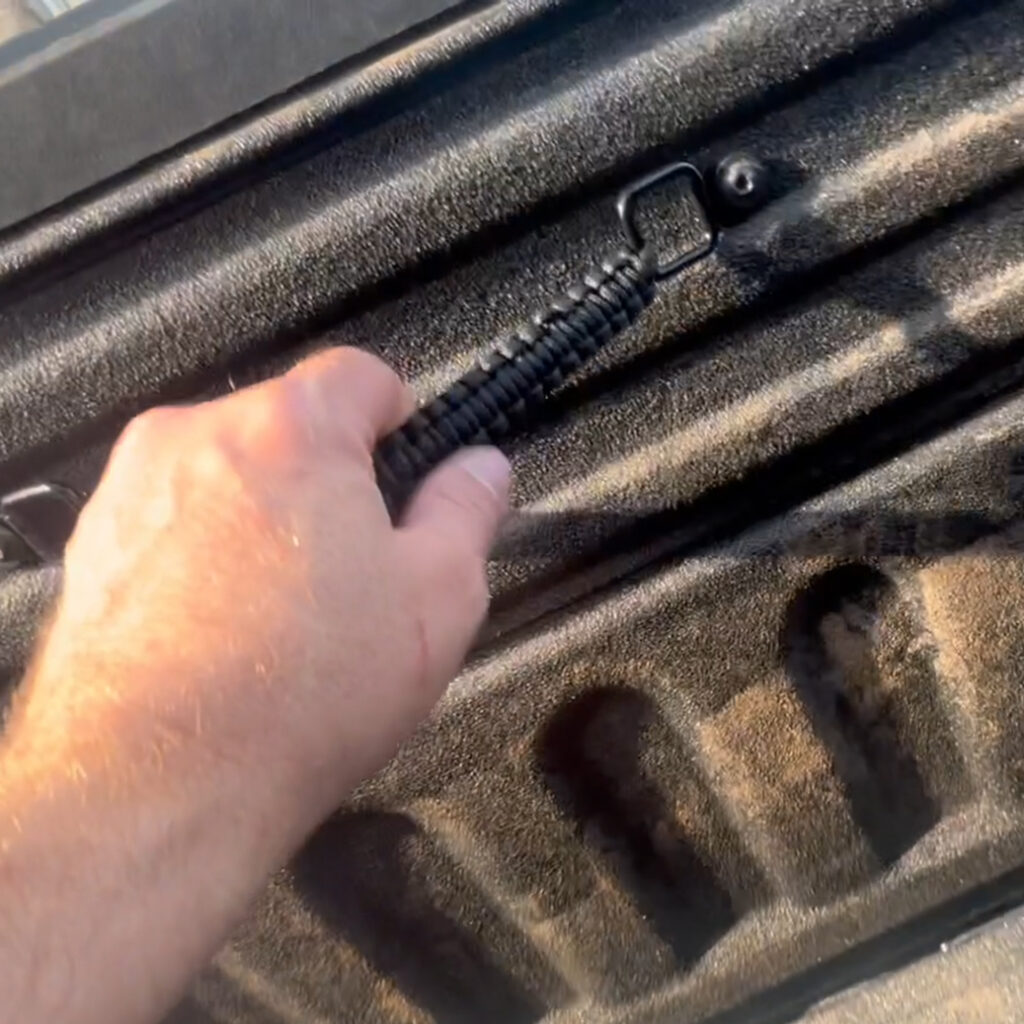 No more reaching over the tailgate from inside your truck bed.  The easiest upgrade ever.